Our second event of 2017-18 continued the string of first time champions!
Again, we had TWO first time CHAMPIONS: William Jones and Rachel Dahlin! Congratulations to both!
We also were able to send one boy and one girl to Junior Gold in September. Congrats to William Jones and Styve Smedshammer!
Thank you to Holiday Lanes and Dustin Barr for hosting the MJBT and donating two bowling balls to raffle off with the proceeds going directly into the prize fund!
---
mjbtdirector@gmail.com or 612-916-0849
Membership Renewal Reminder
USBC – Renewed annually through your local bowling leagues. Membership year from August 1 – July 31 of current season.  Not available for purchase through MJBT
Junior Gold – Renewed annually at cost of $30, also runs August 1 – July 31.  Must be paid prior to/along with the first JG event you participate in each season. Can be purchased through MJBT.
MJBT – Renewed annually at cost of $25. Good for the season in which it is purchased. This goes to offset expenses to run our event, much going back toward scholarships.
2017 – 2018  Tournament Results
August 2017 – Cedarvale Lanes
CHAMPIONS: Cooper Tate and Hannah Triske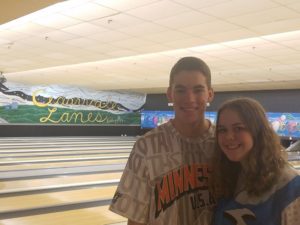 August 2017 Lane Pattern
September 2017
CHAMPIONS: William Jones and Rachel Dahlin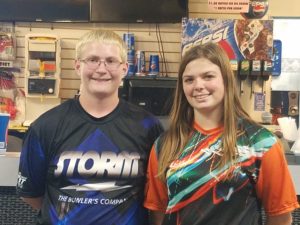 October 2017
 November 2016
December 2017
January 2018
February 2018
March 2018
April 2017
May 2018
June 2018 – YEAR END GALA