The 23rd Annual Mike Light Jr MJBT/CBA baker doubles event was another success with the cooperation of Jason Hanson and the CBA bowlers that donated their time for the event.
On the girls side, CONGRATULATIONS to Ashley Lang on her first MJBT title!
On the boys side, CONGRATULATIONS to Zach Mitchell on his 3rd MJBT title!
Thank you to Concord Lanes for hosting the MJBT/CBA doubles this month, Jason Hanson and all of the CBA bowlers for their help in keeping this tournament going, to Tom Corbett and his company "The Locker Guy" for donating $150 to the prize fund, MOTIV bowing products, the MN BPAA, and to our new sponsor LOGO INFUSION for donating champions jerseys to both the junior and adult champions!!!
---
mjbtdirector@gmail.com or 612-916-0849
Membership Renewal Reminder
USBC – Renewed annually through your local bowling leagues. Membership year from August 1 – July 31 of current season.  Not available for purchase through MJBT
Junior Gold – Renewed annually at cost of $30, also runs August 1 – July 31.  Must be paid prior to/along with the first JG event you participate in each season. Can be purchased through MJBT.
MJBT – Renewed annually at cost of $25. Good for the season in which it is purchased. This goes to offset expenses to run our event, much going back toward scholarships.
2017 – 2018  Tournament Results
August 2017 – Cedarvale Lanes
CHAMPIONS: Cooper Tate and Hannah Triske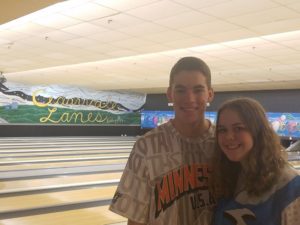 August 2017 Lane Pattern
September 2017
CHAMPIONS: William Jones and Rachel Dahlin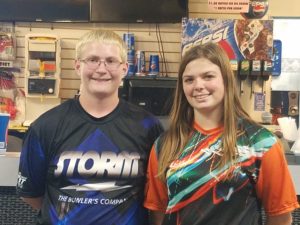 October 2017
Boys finalists (L to R): Zach Mitchell/Matt McNiel (Champions); Cam Sundin/Jordan Monnens (2nd); Max Roers/Dan Bock (3rd); Tanner Tynda/Steve Bohn (4th)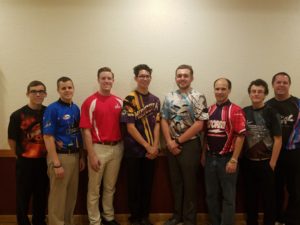 Girls finalists (L to R): Ashley Lang/Katie Mae Pritchard (Champions); Madyson Marx/Amanda Vermilyea (2nd); Hailey Foss/Erin Novak (3rd)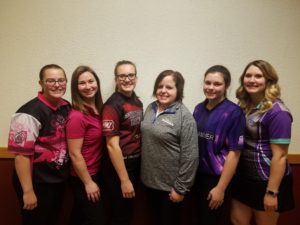 October 2017 Qualifying – Boys
October 2017 Qualifying – Girls
October 2017 Stepladder Finals
November 2017
December 2017
January 2018
February 2018
March 2018
April 2017
May 2018
June 2018 – YEAR END GALA