Our May event at Texa Tonka Lanes in St. Louis Park, MN continued to showcase some of our great athletes in the Upper Midwest. We had some good bowling as our boys and girls tested themselves on the 2017 U20 Girls Junior Gold pattern from Game of Wickliffe.
On the girls side, CONGRATULATIONS to Hana Roers on one of the better performances at the end of a title match that you will ever see. The title match inwas battle of the top two seeds, coming out on top over Destiny Truly with a final score of 208-190.
On the boys side, CONGRATULATIONS to Zach Mitchell for winning his 2nd to last MJBT event. Again it was a battle of the top two seeds, however, Zach edged out the title match over the top qualifier, Caleb Baker, 212-190.
Thank you to Texa Tonka Lanes, Jeff and Jason Kristal, and their entire staff for hosting the MJBT this month and to Wizard's Pro Shop for donating a bowling ball to be raffled off. A very big thank you to all the parents that help out in making sure that our tournament runs as smoothly as possible. A BIG SHOUT OUT to our sponsors: MOTIV bowing products, the MN BPAA, and to our new sponsor LOGO INFUSION for donating champions jerseys to all of this seasons champions!!!
---
mjbtdirector@gmail.com or 612-916-0849
Membership Renewal Reminder
USBC – Renewed annually through your local bowling leagues. Membership year from August 1 – July 31 of current season.  Not available for purchase through MJBT
Junior Gold – Renewed annually at cost of $30, also runs August 1 – July 31.  Must be paid prior to/along with the first JG event you participate in each season. Can be purchased through MJBT.
MJBT – Renewed annually at cost of $25. Good for the season in which it is purchased. This goes to offset expenses to run our event, much going back toward scholarships.
2017 – 2018  Tournament Results
August 2017 – Cedarvale Lanes
CHAMPIONS: Cooper Tate and Hannah Triske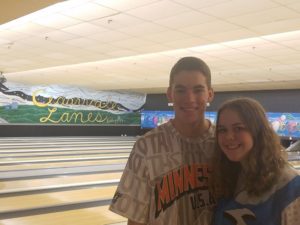 August 2017 Lane Pattern
September 2017
CHAMPIONS: William Jones and Rachel Dahlin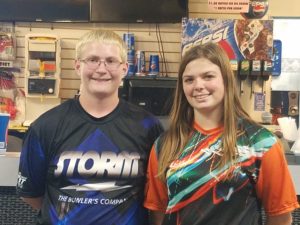 October 2017
Boys finalists (L to R): Zach Mitchell/Matt McNiel (Champions); Cam Sundin/Jordan Monnens (2nd); Max Roers/Dan Bock (3rd); Tanner Tynda/Steve Bohn (4th)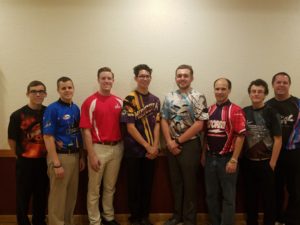 Girls finalists (L to R): Ashley Lang/Katie Mae Pritchard (Champions); Madyson Marx/Amanda Vermilyea (2nd); Hailey Foss/Erin Novak (3rd)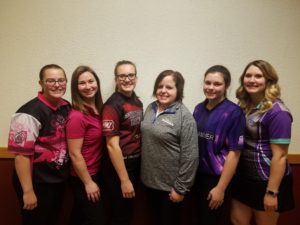 October 2017 Qualifying – Boys
October 2017 Qualifying – Girls
October 2017 Stepladder Finals
November 2017
CHAMPIONS: Jordan Rodriguez and Ashley Lang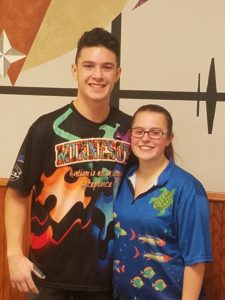 November 2017 Lane Pattern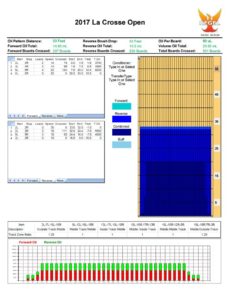 December 2017
CHAMPIONS: Max Roers and Cassidy Courey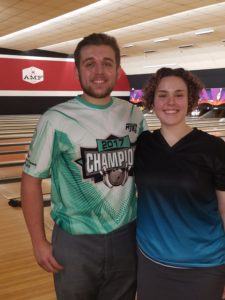 December 2017 Qualifying Round
January 2018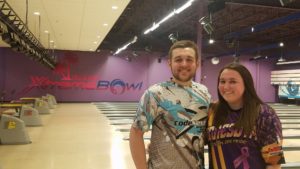 February 2018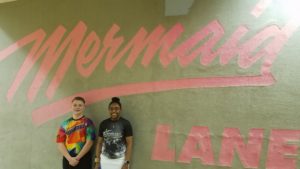 February 2018 Qualifying Round
March 2018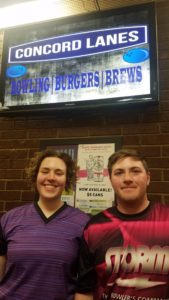 April 2018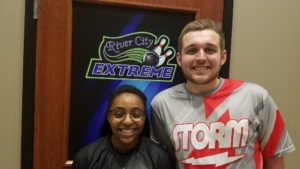 May 2018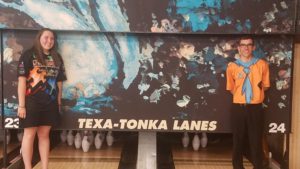 June 2018 – YEAR END GALA