The 23rd Annual Mike Light Jr CBA/MJBT Doubles event was held at AMF Southtown Lanes in Bloomington, MN offered another test to our athletes as well as the CBA members that volunteered their time to bowl with the next generation of talent from the Midwest. A BIG THANK YOU to Jason Hanson from the Central Bowlers Alliance for his assistance in getting the adults signed up to bowl, to all of the CBA members that participated, to all of the local staff members, pro shops, and BowlerX.com, for all of their door prize donations.
On the girls side, CONGRATULATIONS to Anna Callan and Kayla Pashina that gave Anna her 1st career MJBT title.  The title match was a battle between the #1 seeds, Anna and Kayla, who would face the #3 seeds, Hannah Triske and Larissa Stephenson. Anna and Kayla got out to a fast start and cruised to the win (207-188/395 vs 169-195/364). Hannah and Larissa earned their spot in the finals by defeating the #2 seeds, Reggi Morin and Trista Kimmes. Both teams had a rough start, and in the end, the first game of the match determined the winner (164-190/354 vs 137-194/331)
For the boys, CONGRATULATIONS to Hunter Pomije and Benjamin Goede, which also gave Hunter his 1st career MJBT title! This is 3 months in a row where the boys side has had 1st time titlists. The title match had the #3 seeded Nicholas Munson and Jeff Walther battling the #1 seeds of Hunter and Benjamin. This was a close match after the first game, with only a 2 pin lead for Hunter/Benjamin, but a fast start combined with a couple of early splits for Nicholas/Jeff, lead to the victory (211-223/434 vs 209-179/388). Nicholas and Jeff got their shot at the title by a consistent performance in the first stepladder match against the #2 seeds of Max Roers and Dan Bock. Again, the first game was the deciding factor in this match, as Max struggled on the right lane which lead to Nicholas and Jeff coasting to the win (194-194/388 vs 139-209/348).
Thank you to the AMF Southtown Lanes for hosting the MJBT this month. A very big thank you to all the parents that help out in making sure that our tournament runs as smoothly as possible. A BIG SHOUT OUT to our sponsors: MOTIV bowing products and the Minnesota Bowling Proprietors Association for their ongoing support for youth scratch bowling!!
---
mjbtdirector@gmail.com or 612-916-0849
Membership Renewal Reminder
USBC – Renewed annually through your local bowling leagues. Membership year from August 1 – July 31 of current season.  Not available for purchase through MJBT
Junior Gold – Renewed annually at cost of $30, also runs August 1 – July 31.  Must be paid prior to/along with the first JG event you participate in each season. Can be purchased through MJBT.
MJBT – Renewed annually at cost of $25. Good for the season in which it is purchased. This goes to offset expenses to run our event, much going back toward scholarships.
2018 – 2019  Tournament Results
October 2018 – AMF Southtown Lanes – CBA/MJBT Doubles
CHAMPIONS: Anna Callan/Kayla Pashina and Hunter Pomije/Benjamin Goede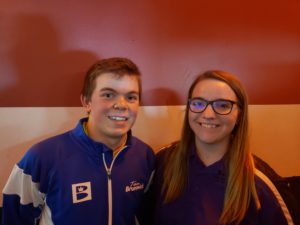 September 2018 – WOW Zone
CHAMPIONS: Cassidy Courey and Garrett Anfinson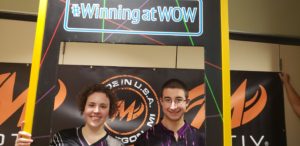 August 2018 – Cedarvale Lanes
CHAMPIONS: Jordan Monnens and Hana Roers